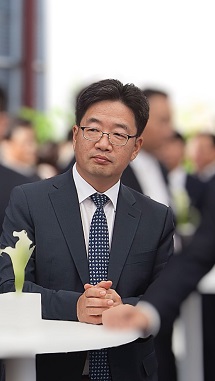 BMW Insurance Services Co., Ltd
Representative Director, Heedo Park
Dear customers,

BMW Insurance Services Korea, an official financial corporation of the BMW Group established in 2001, is putting best effort to provide you more luxurious and prestigious ways to be with BMW.
BMW is truly stylish, part of lifestyle for those who seek the best value and the symbol which represents the successful people in the age.
BMW Insurance Services Korea is to offer one-stop service composed with the advanced financial products and designs the best financial solutions which fit with your lifestyle as well as with the exclusive brand image of BMW.
BMW is dynamic and innovative.
BMW Insurance Services Korea is committed to provide you an exceptional financial services and programs to heighten your experience with BMW.
We thank you for your interest and love and we will endeavor to be the best and most innovative financial services company in order to offer most suitable financial services for you.

Best Regards,